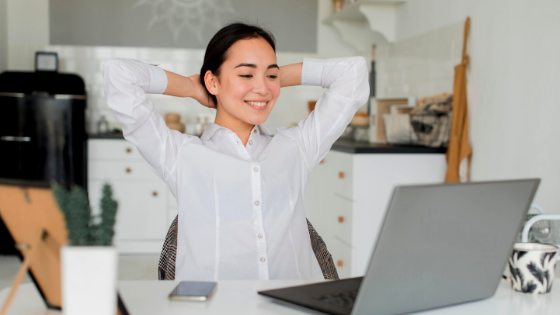 Work from Home: Managing Employee Attendance in The New Normal
Radika KC, 2 years ago
0
2 min

read
2222
As working from home is steadily becoming our new normal reality, employee attendance will never be the same for companies worldwide. Many business owners are still observing the coronavirus pandemic progress while implementing work from home to make ends meet for their businesses.
The future of working may not require employee attendance physically at the office. Whether the effectiveness is still in debate, some companies are declaring their "indefinitely" work from home policy.
Also Read: How to Manage Work From Home Productivity in The New Normal
Jack Dorsey announced that Twitter can continue work from home permanently post-pandemic via email. The giant tech social media CEO stated that the office is unlikely to be opened before September. Twitter's bold approach is considered as the early adopter for permanent work from home.
Joining Twitter, Shopify allows its employees in permanent work from home shifts. The Canadian multinational e-commerce encouraged its 5,000 employees to work from home even after the pandemic fades. Chief Executive Officer Toby Lutke said that he had seen the end of office centricity and in future he expected only 20-25% employee attendance at the office.
In April 2020, an MIT survey stated that 34% of 25,000 American employees are currently working from home and 14.6% are already working from home before the coronavirus outbreak. Debunking the myth, working from home may actually increase employees' productivity.
It will save time from commuting and employees are more relatively focused on the work because the progress is scrutinized daily. On top of that, they will feel safer from the risk of workplace transmission. Needless to say, accountability in work will be the challenge in the absence of employee attendance.
Also Read: Choosing Cloud Payroll vs Payroll Outsourcing in Indonesia
In this impromptu circumstance, the most important thing for business owners is to embrace the new normal and promote employees' well-being into top priority. Pandemic may not be reaching its extremity, ergo businesses should be "chameleon" to fit with ever-changing conditions.
Optimising work from home efficiency, Hadirr mobile attendance helps your company to monitor attendance of your employees. Using clock-in and clock-out features, Hadirr enables your employees to submit attendance.
Once they record the attendance, GPS technology will track employee attendance and show the recorded position. You can monitor their attendance without hassle using Hadirr.

Writer: Haunina K. Sari
Related posts
Newsletter
* You will receive the latest news and updates