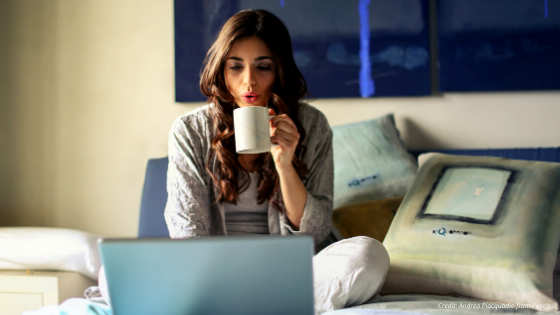 Due to the COVID-19 pandemic, many companies are increasingly accustomed to implementing work from home policies . Some Silicon Valley tech companies have even gone as far as far announcing their permanent work from home policy. Let's take a look at some of them: 
Twitter & Square
An early adopter, Twitter has permitted staff to continue working from home permanently in May 2020. The policy was circulated by CEO Jack Dorsey through an email, where he also informs that no business travel is allowed for Twitter employees before September 2020. Following Twitter's path, mobile payment company Square also allows its employees to work from home permanently even after COVID-19 pandemic lockdowns are over. Both Twitter are Square  are led by CEO Jack Dorsey.
Also Read: How to Manage Work From Home Productivity in The New Normal
Slack
In mid-June 2020,  messaging platform Slack announced their permanent work from home policy to employees. Slack Senior Vice President Robby Kwok stated that they would begin hiring employees who are working permanently remote. The health and safety of employees are the major concerns of the company in deciding the perpetual extension of work from home post-COVID-19 .
CEO Mark Zuckerberg anticipates as much as 50% of the social media platform's employees will be working from home by 2030 as Facebook has allowed employees to permanently work from home. Newly hired employees are already offered permanent work from home arrangements. Having said this, Facebook says that there will be salary adjustment for employees who choose to work from home  to consider the living cost of each employee.
Shopify
Canadian tech company Shopify is also embracing permanent work from home policy. Chief Executive Officer Toby Lutke is planning to re-design Shopify 's office to "digital by default" concept and  restricting the capacity to only 20 – 25%. 
Every company is different and the policies of these digital startups may not be applicable to your company as managing the productivity of remote employees can be challenging.  Fortunately there are plenty of digital solutions that can ease entrepreneurs or business owners in managing these challenges. Hadirr mobile attendance app is one example. It allows you to effectively monitor the work attendance and productivity of remote employees.
Also Read: Reopening Business Amidst COVID-19? Employee Attendance App May Help
Hadirr provides you with realtime attendance records and timesheet report to monitor projects and daily tasks. Geofencing and face recognition technology embed in the app allows your employees to simply install the app in their smartphones and take a selfie to record their work attendance hours. Whether you are considering permanent work from home policy for your employees or simply in the search of an affordable productivity tool for your team, Hadirr may just be the app that makes your life easier in running your business in this "New Normal".

Writer: Haunina K. Sari
Related posts
Newsletter
* You will receive the latest news and updates