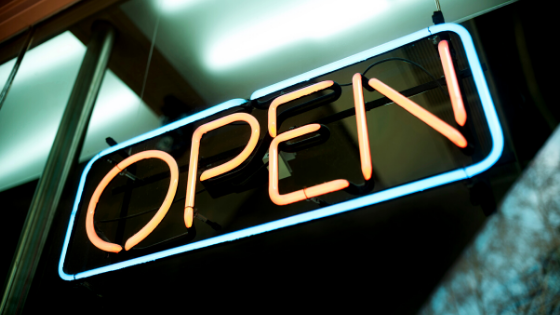 Reopening Business Amidst COVID-19? Employee Attendance App May Help
Radika KC, 1 year ago
0
2 min

read
1002
After weeks of lockdown, businesses start to reopen in many countries. The pressure to revive businesses has been mounting as economies around the world have rapidly plummeted into recession in the past few months. While employers gear up to reopen their businesses, employees are more likely concerned about their safety in going back to their workplace. An elaborate plan must be established to ensure employee's health and safety, a task which may involve and benefit from the deployment of employee attendance app. 
Also Read: Employee Attendance: To Track or Not to Track?
The first step to reopening your business is establishing a special task force to plan the return to office. The special task force will aid the C-level to identify priority, carefully select eligible personnel to return, and define best approaches in working from office. Let's not forget the importance of communication too: Before returning to office, develop a clear and consistent communication with employees to build their trust.
Next step for office reopening after COVID-19 is enforcing policies for "The New Normal", which includes  social distancing guidelines for employees such as avoiding handshakes, high-fives and hugs; keeping at least six feet distance between workspaces and workmates; and disinfecting the office regularly. 
A major principle to uphold is to put employees' safety first. Working from home, whenever feasible, is always the best option during the COVID-19 pandemic until a vaccine is available. For employees who are in high-risk categories or those with high-risk family members, prolonged work from home policy might be the only option. Luckily, with the help of employee attendance app and timesheet, employers are greatly assisted.  
Also Read: Work from Home: Managing Employee Attendance in The New Normal
Hadirr is a cloud-based attendance tracking app that enables you to monitor attendance of your employees, hygienically and safely. This face recognition attendance system will replace the need for an old-time fingerprint-based attendance system in your office by allowing employees to take selfies on their smartphones to submit their attendance data. Hadirr will then match the employee's biometric reading with a photo reference of the employee. This method is not only more fun, as less "public" surface to touch means a safer workplace during this period. Hadirr can also help you to track employee attendance whether they are working from office or home, as it is also equipped with geofencing capability. It offers a 7-day free trial, so why not try it now while you're reopening your business? 

Writer: Haunina K. Sari
Related posts
Newsletter
* You will receive the latest news and updates