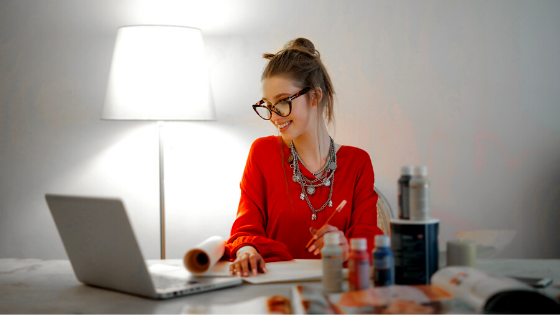 How to Manage Work From Home Productivity in The New Normal
Radika KC, 2 years ago
0
2 min

read
968
As working from home is steadily becoming our new normal reality, offices worldwide may look starkly different in the years to come. Physical employee attendance at the office may no longer be required. At least, that is the direction that some tech startups are moving into.
Also Read: Employee Attendance: To Track or Not to Track?
Twitter, for example, is an early adopter of permanent work from home policy. Twitter's CEO Jack Dorsey has announced that Twitter's employees can continue to work from home permanently post-pandemic. He also stated that Twitter's office is unlikely to be opened before September. Joining Twitter, Shopify has adopted work from home policy in shifts for its employees. The Canada-based e-commerce company has encouraged its 5,000 employees to work from home even after the pandemic fades. Chief Executive Officer Toby Lutke said that he had seen the end of office centricity and in future he expected only 20-25% employee attendance at the office.
The ongoing debate relating to work from home policy is whether this is the most productive and effective option for companies. Several studies indicate that working from home may actually increase employees' work-from-home productivity as it saves time that is traditionally spent in commutes. 
Also Read: Reopening Business Amidst COVID-19? Employee Attendance App May Help
One thing that is certain for now is that working from home is the safest option for minimizing COVID-19 transmission, in the workplace and beyond. To optimise work-from-home productivity, the use of technology such as Hadirr attendance app can help your company to monitor attendance records and the work productivity of your employees. Hadirr provides clock-in/clock-out function leveraging the use of GPS technology to verify employee attendance based on location. Other features such as timesheet and sales visit reports enable your team to stay on top of things and ensure your company's productivity in "The New Normal."

Writer: Haunina K. Sari
Related posts
Newsletter
* You will receive the latest news and updates